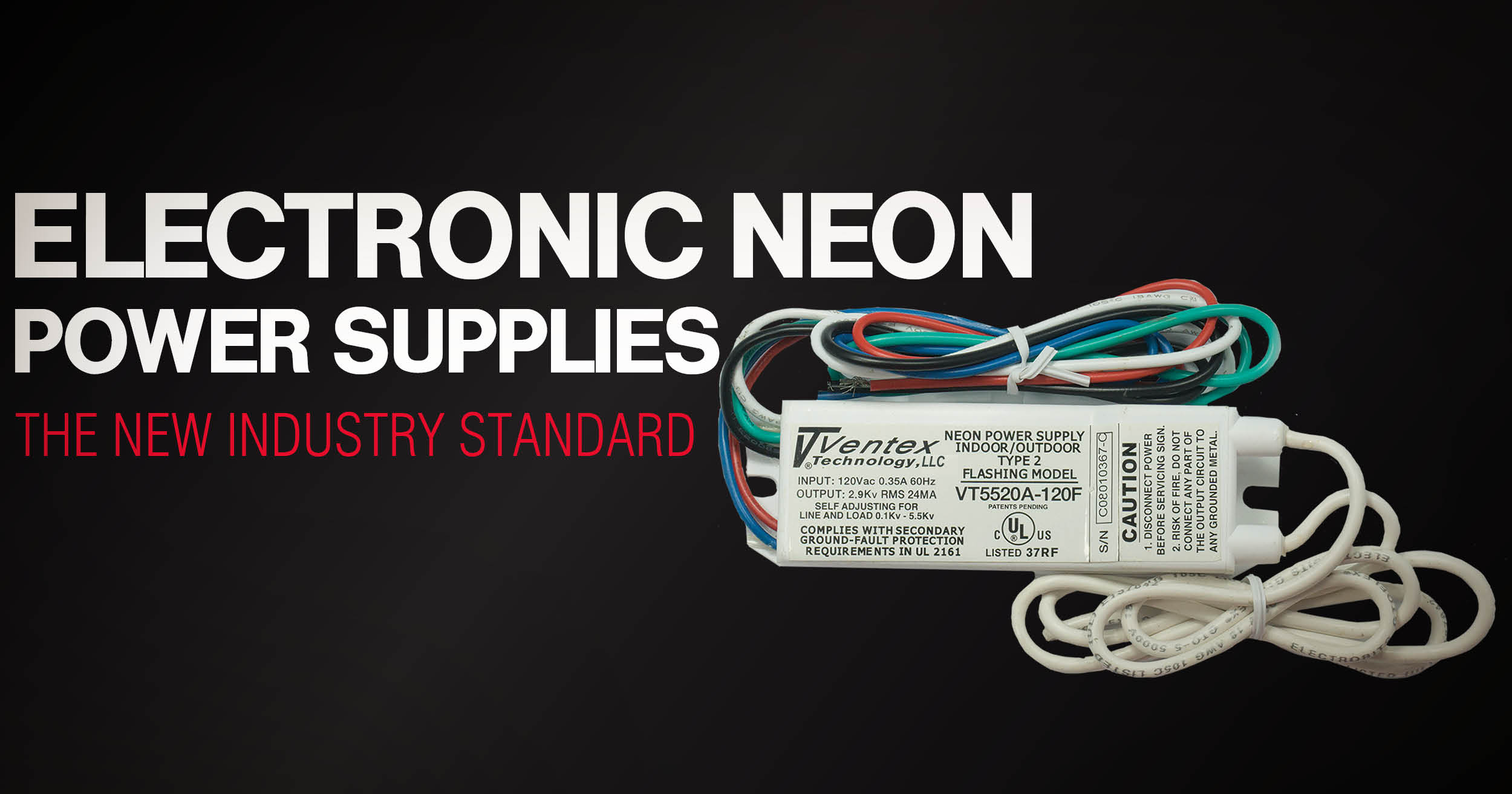 Industry Standard
We pioneered UL2161
It wasn't easy replacing the sign industry's standard electro-magnetic neon transformers. But today Ventex Technology's UL 2161 listed Generation III Electronic Neon Power Supplies are widely considered the neon sign industry standard. That evolution took place as a result of a series of technological power supply breakthroughs developed by the Ventex engineering team. As you would expect, the Ventex team continues to push the envelope in indoor and outdoor sign lighting technology.
How UL2161 Changed the Sign Lighting Industry
UL2161 is the standard created by UL to address the change in the 1996 National Electric Code, which requires any electronic power supplies with a secondary output greater than 2000v to have secondary ground fault protection. Ventex Technology led the industry in addressing this new standard, providing the sign lighting industry with the most reliable neon power supplies on the market for the last two decades!
Triple Shot Protection – Automatically turns on up to three times for intermittent problems to resist superfluous trips
Surge Protection – Clamps primary incoming voltage spikes to prevent internal damage
Brownout Protection – Eliminates false tripping due to dips in primary voltage
Generation III technology does more to keep your sign illuminated and protect your corporate branding investment than any other electronic neon power supply or electro-magnetic transformer.
The UL Mark on a product means that UL has tested and evaluated representative samples of that product and determined that they meet UL requirements. Under a variety of programs products are periodically checked by UL at the manufacturing facility to make sure they continue to meet UL requirements. The UL Marks may be only used on or in connection with products certified by UL and under the terms of written agreement with UL. In addition to these marks, UL also provides access to the marks required in a number of other key world markets.